Treating sick and injured pets with diagnostics.
At South Meadow Animal Clinic, we aim to keep your pet happy and healthy. Thanks to modern diagnostics and our on-site laboratory, we can do just that for sick and injured pets.
When pets feel ill, injured, or maybe even just a little off, they have no way to describe their symptoms to us, and most health problems that affect cats and dogs present very similar outward signs and symptoms. As a result, diagnosing a pet's illness, the extent of an injury, or screening for early signs of developing health problems can be difficult with a physical examination alone.
At South Meadow Animal Clinic, we're pleased to provide our patients with quick and accurate diagnoses and safe, effective treatment using our in-house laboratory testing capabilities.
Learn more about our diagnostic services here: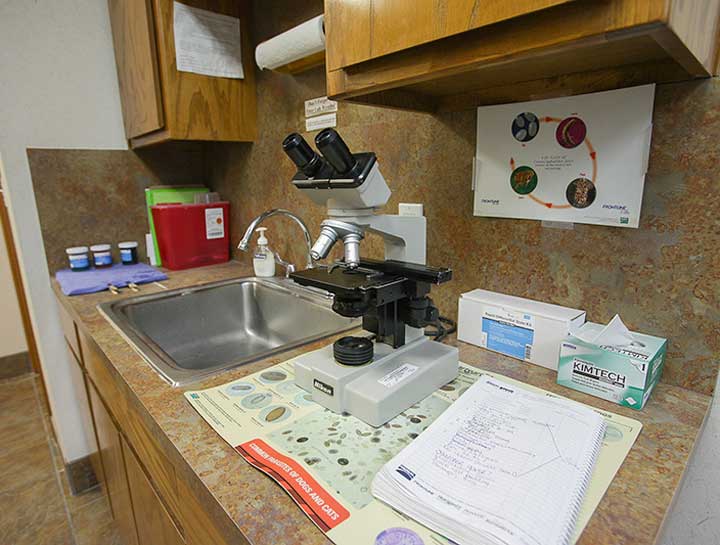 Digital x-rays assist in diagnosing illness & injury.
A non-invasive way to diagnose sick & injured pets.